Athlete Career Transition: From One Sport To Another
Being a successful athlete is not easy. You need regular preparation, severe dedication, and immense willpower to master every nook of a sport and gain success. Although focusing on a specific sport is necessary, an athlete's prowess is not restricted to one sport. Several pro players have switched sports; however, not all achieved comparable success in the alternative areas.
Nowadays, professionalism in sports has become more common, so often, players do not find time to dedicate to more than one sporting option. Also, the competition among players in any field is continuously on the rise, thus, making it difficult for athletes to diversify their grip on sports. So, an athlete's career transition has become a rare event.
If you are a person who likes staying updated on every bit of sports news, you should go through this article to learn about the affirmative stance of athletes on the change of sports.
Athletes that Changed Their Sports
From the nook and corner of the sports world, we have found the top five athletes who have made a sports switch sometime in their gameplay careers, and their names are as follows:
Michael Jordan
Who has yet to hear about this renowned basketball player? The NBA's official website has declared him "the greatest basketball player of all time." So, even if you are not a fan of the sport, you can probably estimate his expertise in the field. The famous basketballer has won a number of titles that have made him immensely popular. The superb player has won the Most Valuable Player title six times during his career in the NBA. He holds several other titles; for example, he has won the "Defensive Player of the Year" title. Jordan is also a two-time Olympic champion.
While people may remember him for his successful basketball career, most are unaware of his brief baseball career. In 1993, he retired from basketball, and just four months later, he signed a contract with the Chicago White Sox to participate in Minor League Baseball. He revealed that his father wanted him to play the sport because he felt Jordan would be a good fit. However, that did not turn out to be very accurate, as his minor stint with Birmingham Barons, a Double-A Affiliate of the Chicago White Sox, did not end as expected. He was afraid he would be replaced in the team, so he returned to his favorite sport, basketball, in 1995.
Conor McGregor
The well-renowned MMA fighter, Conor McGregor, was a big hit among sports lovers. He was the UFC Featherweight and the double champion of the Lightweight category. So his extensive mixed martial career certainly deserves applause.
However, his decision to turn to boxing in 2017 caused a stir in the martial arts community. He stated that he boxed a lot as a kid and won the All-Ireland Boxing Championship at 12. His 2017 fight took place against Floyd Mayweather Jr., and the hosting media, Sky Sports, earned more than a million in pay-per-view tickets across the UK. You can imagine the hype around the fight; it lasted ten rounds when Floyd Mayweather defeated McGregor by TKO.
Andrew Flintoff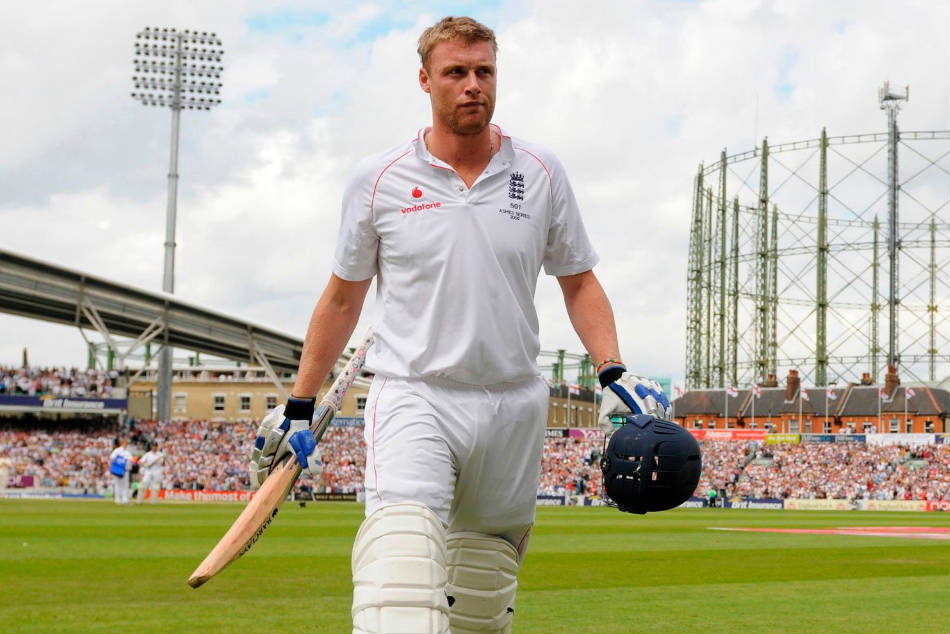 Andrew Flintoff has created a special place in the hearts of his fans due to his immense contribution to England's cricket. ICC has recommended him as one of the best all-rounders in ODI and Test cricket. His spectacular cricket abilities made him the "Man of the Series" in the match against Australia (2005 Ashes). As the captain and the vice-captain of the England cricket team, he assumed many responsibilities and took up challenges. Fans witnessed his last Test Series in 2009; in 2010, he retired from all other forms of cricket.
Ever since he retired from cricket, he has been up to several activities. He proudly launched his fashion brand, worked as a cricket commentator, dived into the real estate world, and co-hosted an exciting podcast. Thus, owing to his varied interests, his sudden shift to boxing didn't shock his fans.
However, he had a brief stint in boxing, as he only had a single boxing fight against Richard Dawson in November 2012. Though Flintoff won the fight, he never stepped into the ring as a professional again, as he felt he was not meant for this brutal sport.
Sonny Bill Williams
The immensely talented rugby player has claimed two World Cups and won the Super Rugby Championship. He also achieved many individual and group Premiership titles as an essential team player.
However, his sudden shift to the boxing world was quite sudden. Sonny Bill Williams enjoyed immense success in boxing, claiming the NZPBA Heavyweight and WBA Heavyweight titles. He has a perfect boxing track record, having won most fights.
Usain Bolt
Can you imagine that the Jamaican who holds impressive athletic records had tried out his football skills?
The most iconic sprinter announced retirement from his athletic career in 2017. Later, he signed up with an Australian club, Central Coast Mariners, to train during the pre-season. However, he couldn't achieve the desired results after engaging in football. So, Bolt decided that only athletics was his only sports theme.
Conclusion
The world of sports is full of wonders, and players sometimes make decisions that cause a stir among fans. The list of players who underwent a sports transition runs long and is not limited to these five. However, we picked the most interesting ones for you!
It is also worth clarifying that in addition to great athletes, there are also a huge number of women who also excel in their disciplines. Be sure to read the article that we have prepared about women's sports.
FAQ
Which other players made a sports switch?
The players who made a sports transition in their gaming careers are
Petr Čech
Arjen Robben
Ivan Lendl
Fabien Barthez, and many others.
Can players focus on more than one sport?
Due to the highly competitive gameplay in professional sports, players cannot usually diversify their training times for more than one activity. However, if they want, they can engage in multiple sports but cannot professionally pursue every one of them.