Russian court orders Wall Street Journal reporter Evan Gershkovich held 3 more months: state media
A Russian court on Tuesday extended the detention of imprisoned American journalist Evan Gershkovich for another three months, reports say.
The state-run TASS news agency said an investigator from Russia's Federal Security Service (FSB) had asked a court in Moscow to keep The Wall Street Journal reporter behind bars past May 29.
"The court received a request from the investigation to extend the preventive measure in the form of detention against the accused until August 30. The court session has already begun," the report said, citing the FSB official.
The court later ruled in the FSB's favor, the Associated Press reported, citing Russian news agencies.
GERSHKOVICH DETAINMENT SHOWS RUSSIA IS NOT WORRIED ABOUT CONSEQUENCES, EX-HOSTAGE AFFAIRS ENVOY SAYS 
Gershkovich, who works in the Wall Street Journal's Moscow bureau, was detained on March 29 in Yekaterinburg, the fourth-largest city in Russia.
The FSB has charged Gershkovich with espionage, accusing him of collecting "information constituting a state secret about the activities of an enterprise within Russia's military-industrial complex."
But Gershkovich and The Wall Street Journal have categorically denied the accusations.
It wasn't immediately clear if Gershkovich was present at the ongoing hearing Tuesday.
Last week, his employer reported that for the second time, the Russian government denied a request from American officials to visit him in a Moscow prison.
The newspaper said Russia's Foreign Ministry "linked the move to a complaint that its journalists didn't get U.S. visas to travel with Foreign Minister Sergei Lavrov to the United Nations in New York last month."
RUSSIA DENIES US VISIT WITH IMPRISONED JOURNALIST GERSHKOVICH AMID UN VISA FIGHT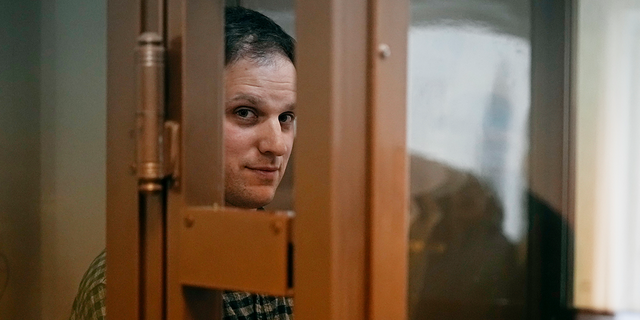 It said the State Department wanted to meet with Gershkovich this upcoming Thursday.
"We strongly object to Russia's ongoing failure to comply with its obligations under the Consular Convention to provide us consular access to detained U.S. citizens," The Wall Street Journal quoted a State Department spokeswoman as saying. "Regardless of the hurdles, our team is focused on ensuring timely consular access to all U.S. nationals detained abroad."
TASS reported Monday that Russian Deputy Foreign Minister Sergey Ryabkov told the media that access to Gershkovich will depend on the situation.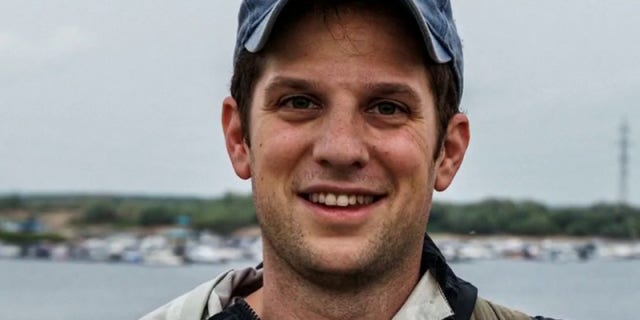 "When we denied access last week, there was a situation where we simply could not make any other decision. It [the access] will depend on the situation," he reportedly said. "We gave quite a coherent explanation for the reasons why we did so. We'll see what happens next."
"According to the Public Relations Center of the Russian Federal Security Service (FSB), Gershkovich, 'acting at the behest of the American side, collected information constituting a state secret about the activities of an enterprise within Russia's military-industrial complex.' The reporter was detained in the Urals city of Yekaterinburg in late March," the TASS report also read. "FSB investigators opened a criminal case against the US citizen under Article 276 of the Russian Criminal Code (RCC) ("Espionage"). At that time, Kremlin Spokesman Dmitry Peskov said that the journalist had been "caught red-handed." Moscow's Lefortovo District Court ordered that Gershkovich be held in custody until May 29."